Hi there, this post is about the shipping service you'll have.
The products default to be sent via EUB, FedEx or DHL express service. And you can get the shipping cost in the checkout page as the following: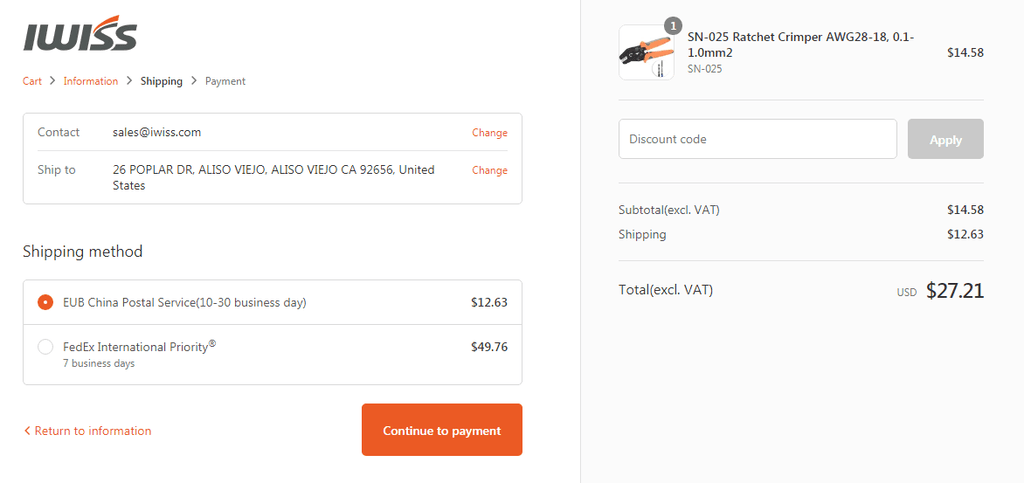 Something about the transfer cost time of different shipping services(Note: the delivery time is not guaranteed by the impact of COVID-19):
Economy International express service operated by China Postal Express, ships light-weight products weighing up to 2kg with delivery in 7-10 business days. ePacket items are injected into the light-weight network of the destination post for local delivery after customs clearance via postal channel, for example, an order  to US will be deliveried by USPS. 
Get the same benefits and reliable service at half the cost with delivery in 2 -5 business days*.(This service is not available at most areas by the impact of COVID-19)
Get the job done with door-to-door and next-business-day delivery within Asia,  and to the U.S. Shipments to Europe and other locations typically take 2 or more business days.*
Once you placed the order online, we'll send off the products in 1 or 2 business days, and share you the tracking number as well. You can follow the shipping via the tracking number.
Hope I've explained the shipping cost clearly, and it's free to contact us if you have any questions. Wish you have a good experience on our site.